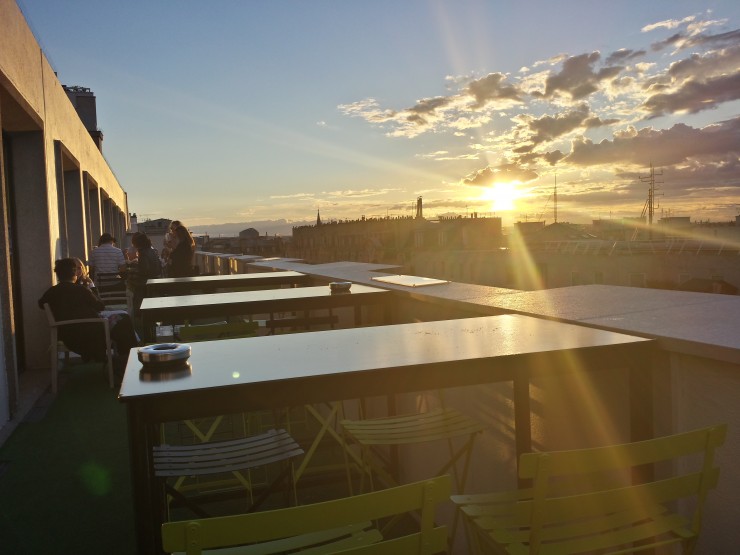 Review:
One of the most known rooftop bar in Paris is the one perched in the 7th floor of the hotel Novotel street Vaugirard in the 15th.
The terrace appears quite in length and offers a fantastic view over Paris. We can launch a culture test of Parisian heritage and try to recognize any biggest monuments (even if small signs informs you, dash!).
Regarding the restoration, the bar offers cocktails, certainly basic (mojito, cosmopolitain, pina colada) but excellent and for 12 euros. From 3 persons, the bar proposes offer for 24 euros, and for 6 in 39 or 59 euros.
To accompany the whole, you can order a plancha of Italian delicatessen, French cheeses or mixed. No dishes in cleanly spoke.
The decoration is purified enough: bar tables and highchairs of garden. In every extremity, a lounge corner with sofas and armchairs.
The spirit is more after-work than a party, thus if you are in the district, late in the afternoon do not miss this rooftop bar!
RANKING :
Dishes : not tested
Plan :
Pictures :